Theme: DUPLO
No: 10926
Release Year: 2020
Cost: AU $24.99
Pieces: 16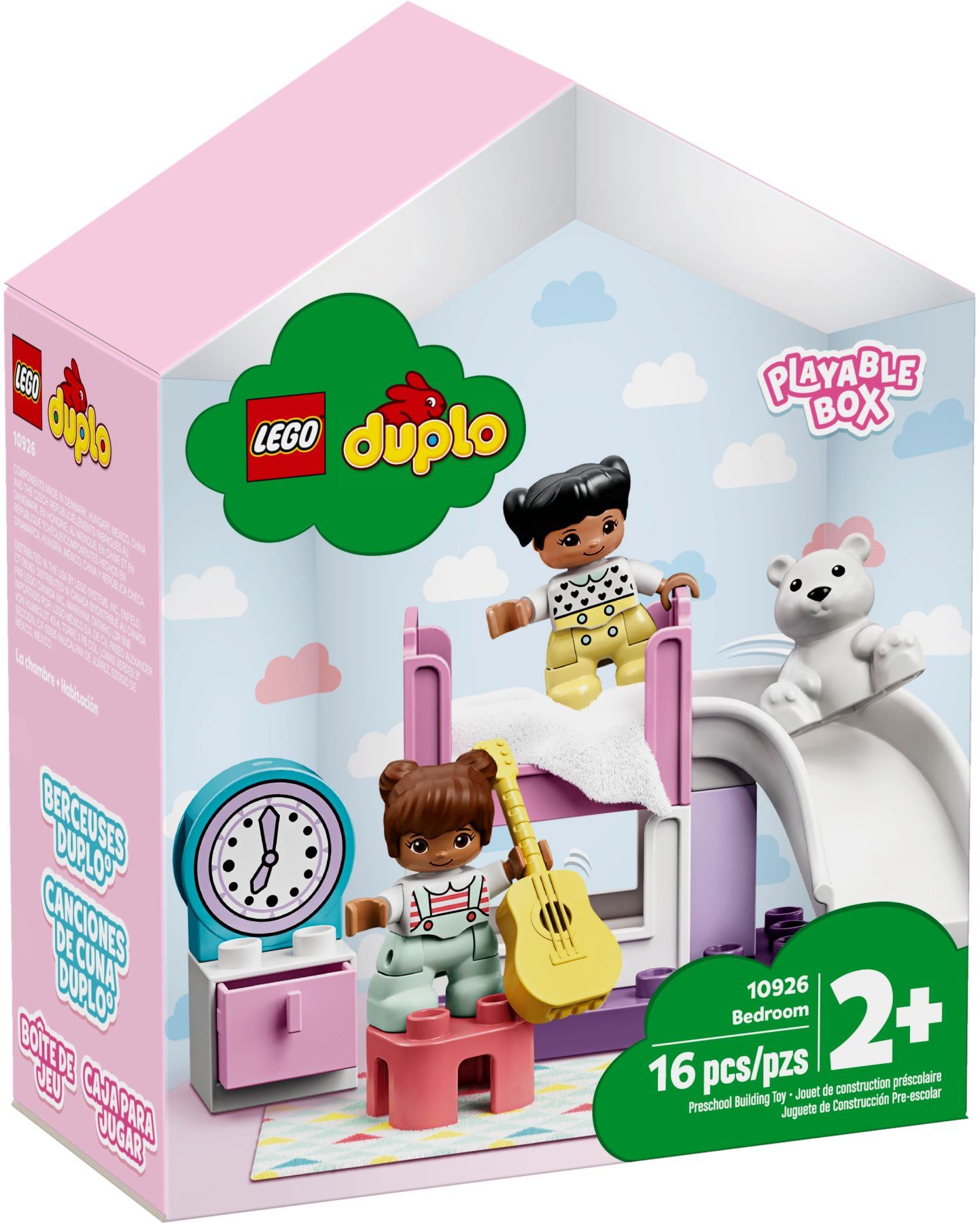 Time for something a little different. My wife came home recently with a present for our almost-3 year old daughter – 10926 Bedroom. Our daughter is a huge DUPLO and LEGO fan (no surprise why), and also loves everything babies and dolls, so this looked like a great idea. I'd not come across them before, so I was pleasantly surprised too!
There's not a lot to this set at all, having only 16 elements included, but there are some very nice elements, including two DUPLO figures – Clara, in the yellow pants and hearts top; and Sophie in the overalls.
What's nice about it is that the box also has an important role in the set, as the house itself. This is really clever, and my daughter has modelled this perfectly – when she wants to take it somewhere else, everything fits nicely in the box, including a few other parts from the rest of her DUPLO collection.
Included in the set is a medium lavender 4×8 plate, two separate (but stackable) beds, a white slide, a vibrant coral stool, a clock, a drawer, a beautiful, large white teddy bear, a guitar, a light lavender 1x2x2 brick and two blankets. The blankets are a very nice inclusion – one is a thinner triangle patterned one that can double as a floor rug, with the other as a more plush white fluffy rug. While I was taking the photos, my daughter hid the triangle one (in the drawer that I neglected to check), so I missed getting the photo of it, but it's visible in some other images.
For little kids, this is a perfect set. My daughter has spent hours rearranging the elements. I would have thought there wouldn't be enough in the set to keep her interested, but it's proved itself more than enough. There's only one standard(ish) brick in there, but there's no need for others, as the box itself becomes the house. For $25, this has been great value.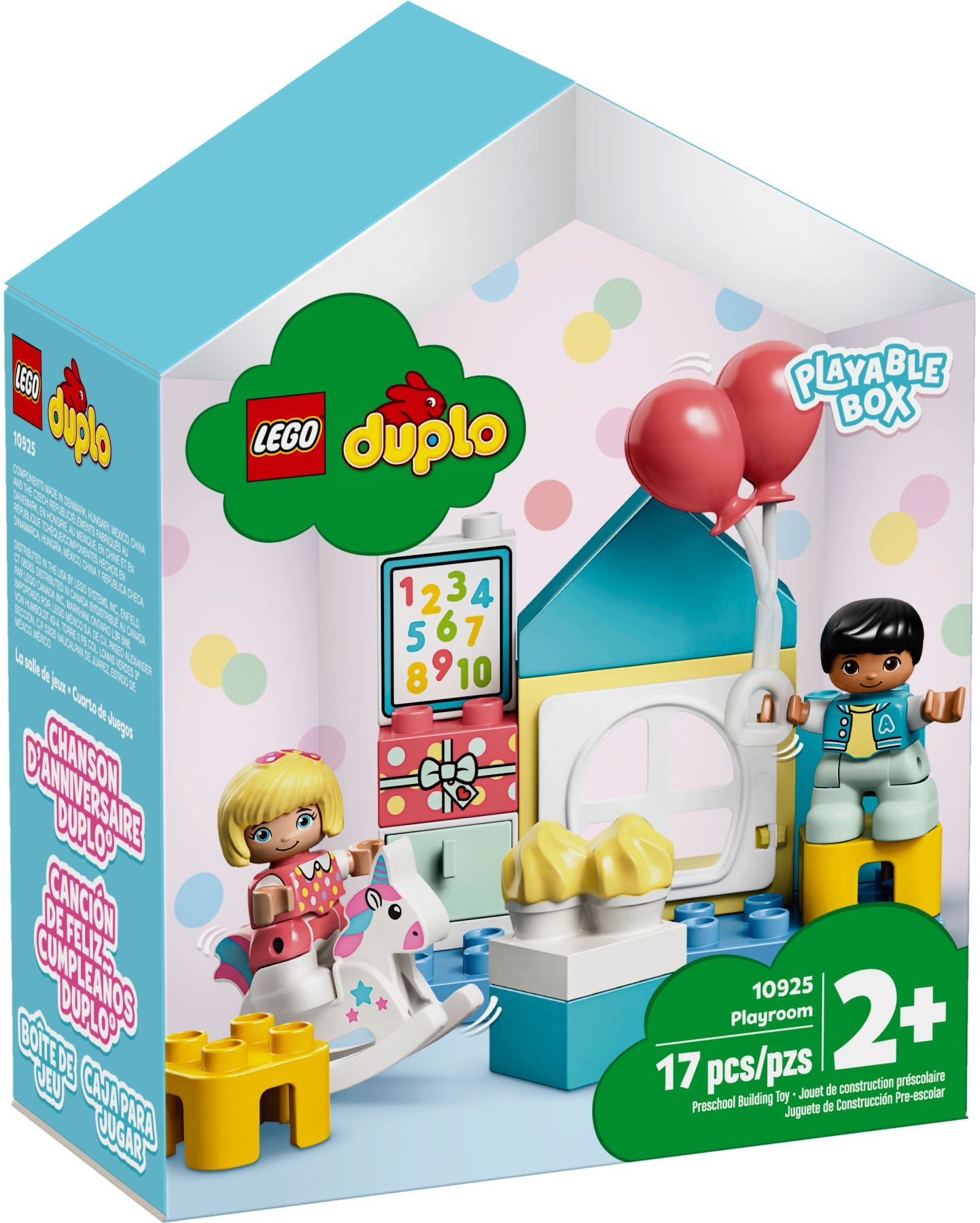 There's another alternate playable box set available – 10925 Playroom, which has some other awesome parts inclusions, in particular – a rocking horse! There's also a massive DUPLO Modular building that I'm planning on reviewing soon too – stay tuned!