Theme: Seasonal
No: 40499
Release Year: 2021
Cost: AU $59.99 | US $36.99
Pieces: 343 (with one minifigure)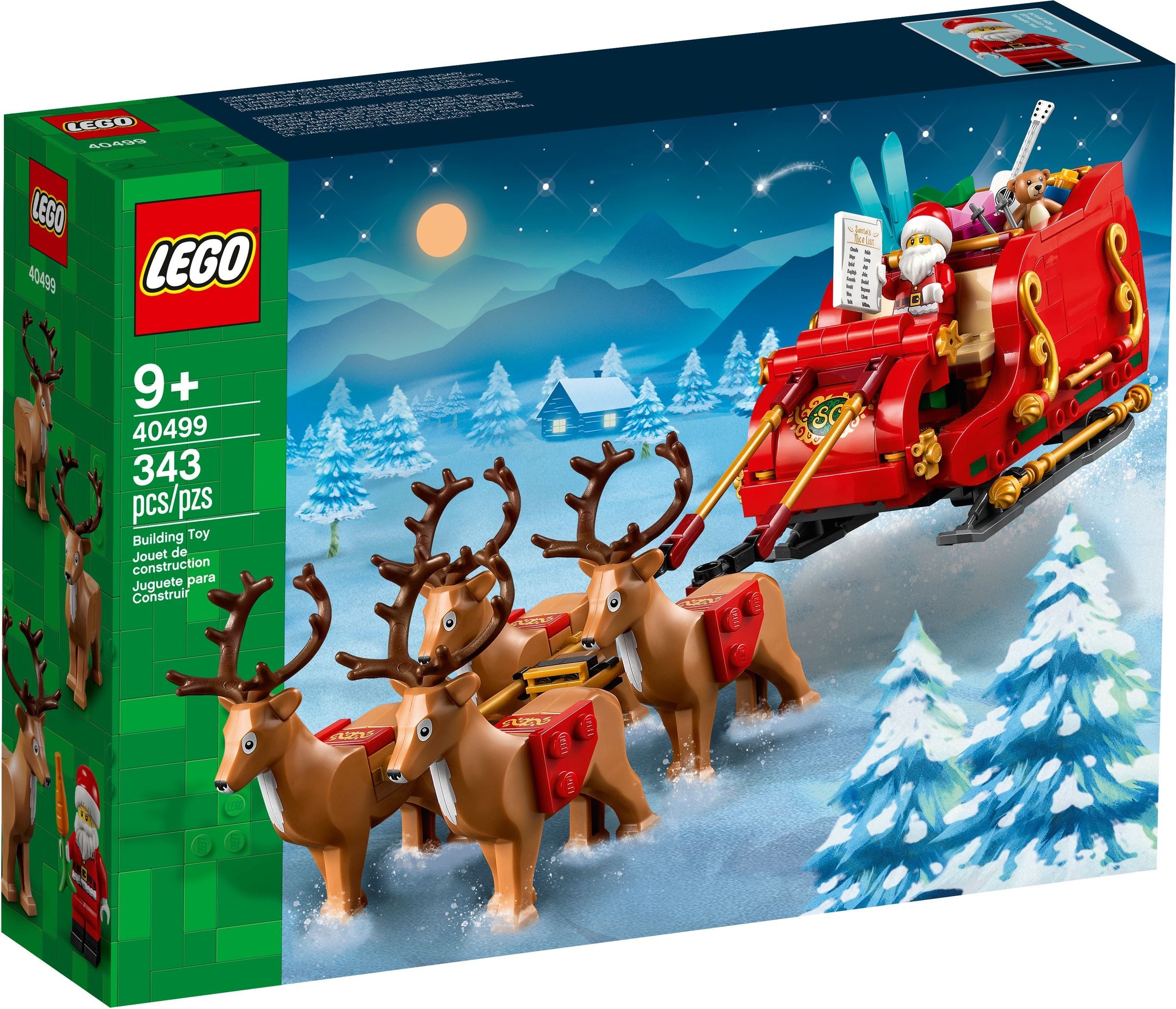 I was very excited when I first saw this set- it's a simple concept, but really well executed, with four reindeer! It's been referred to as the Reindeer Battle Pack. It'll be available from October 1st, 2021, and will cost US $36.99 | AU $59.99.
I'm so chuffed to see a detailed build of Santa's sleigh, and I know that LEGO Christmas display fans will be going nuts for this one. For me, as a fan of LEGO animals, the reindeer are the biggest drawcard, but it'll also look great at Christmas. Let's take a quick look.
It's a quick build – easily done in around 45 minutes. We've seen plenty of Santa minifigures before, but this is the new 2021 variant. The big changes are the dual moulded legs so Santa has some black boots, the candy cane stuck in the back of his belt, and some more facial hair on his face. He's also got a Santa's Nice List printed on a white 2×3 tile. The names are pretty hard to read, but it's good to see John made the cut! Santa has his mates with him as well – four reindeer.
I've not had any of these yet, but they have appeared in 10275 Elf Club House from last year. It's so good to see them as a quartet! The antlers are softer rubber and they look great. The detail in the harnesses is really well done. I'd love to see a full run of reindeer – I'm sure it will happen as this set is quite affordable.
The eponymous sleigh looks beautiful, with gold accents everywhere. It's big and has loads of storage for toys and presents. Speaking of which, you get a good assortment of stuff! A teddy, skis and poles, a white printed guitar and a whole heap of wrapped presents.
At the back of the sleigh is a hidden compartment. Pull out the back of the sleigh and there's some snacks – a carrot for the reindeer, and a pretzel for Santa. There's also a clever numberplate – although I'm not sure Santa's sleigh needs to be registered?
Other great details include a very ornate GPS for Santa and an initial sticker on the front.
Short and sweet! The set is a beauty, with the sleigh being an added bonus for the four reindeer. Throw in an exclusive new Santa and it'll be a sure fire hit.
A special thank you to LEGO for sending me a copy to review. All thoughts on this set are my own and are not influenced in any way, shape or form. The provision of sets for review does not guarantee a favourable review.