There are a bunch of classic sets that are on so many wanted lists, and 6276 Eldorado Fortress from 1989 is absolutely on my list. I've still never seen it in plastic!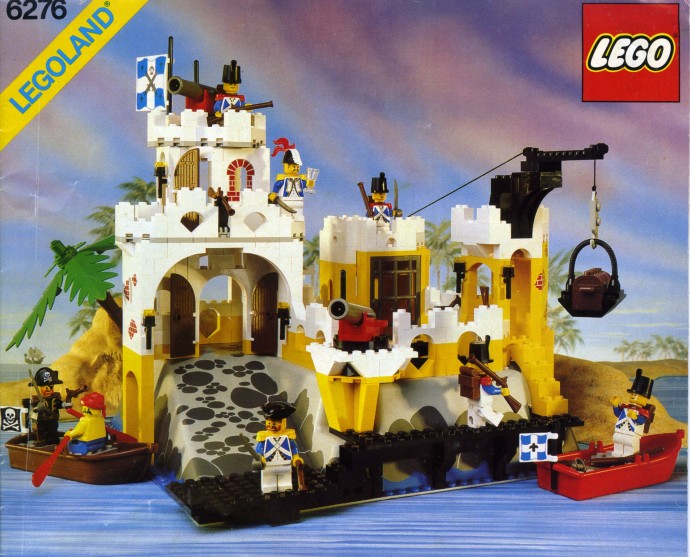 It's one of the greatest classic Pirates sets that's ever come out and is also one that's the most recognisable from a distance. That raised baseplate, the walkway at the front and the crane, along with the colour scheme of white and yellow are key details in this masterpiece of a release.
Well, if that one's not an option, there's always this microscale Eldorado Fortress by Letranger Absurde!
Isn't it perfect! There's just so much detail in such a little build – it's astonishing. I am amazed at the door and window at the top of the main tower, and the detailed rocks at the front of the fort, behind the jetty. The tiny cannons are also excellent, as well as a lack of visible studs. It looks so clean. This is at least an Eldorado Fortress I can build myself!
Also, don't forget the 60th Anniversary Party Competition! It's on until this Friday, 18th May, and you can win an excellent prize!