I've been a bit flat out with work the last few days, so it's time to catch up! Two exciting releases have been announced – two sets from The Book of Boba Fett TV series on Disney+, and a set from Sony's PS5 game Horizon Forbidden West.
75325 The Mandalorian's N-1 Starfighter
412 pcs | US $59.99 / DE €59.99 / UK £54.99 / AU $99.99
While the show hasn't appealed to all, I've personally quite enjoyed it, and I got extremely excited when Mando appeared again! Not only that, but he's got a new ship based on a Naboo N-1 Starfighter. It's been beefed up, and as soon as it happened, people dusted off the old copies of 75092 Naboo Starfighter and started modifying it.
The new set includes Din Djarin (with the Darksaber), Grogu, Peli Motto and a brand new BD Droid! There's some great features – spring loaded missiles, a compartment for Mando's backpack.
75326 Boba Fett's Throne Room
732 pcs | US $99.99 / DE €99.99 / UK £89.99 / AU $159.99
There's also Boba Fett's Throne Room. In this version it's still got Bib Fortuna sitting there, but it's a nice inclusion.
It's expensive, but it also includes a fair few minifigures: Boba Fett, Fennec Shand, Bib Fortuna, Quarren, a Theelin Dancer, a Gamorrean Guard and a Weequay Guard.
You can pre-order both of the Boba Fett sets right now! They officially release March 1st. Click the links above. On to Horizon!
76989 Horizon Forbidden West Tallneck
1222 pcs | US $79.99 / DE €79.99 / UK £69.99 / AU $129.99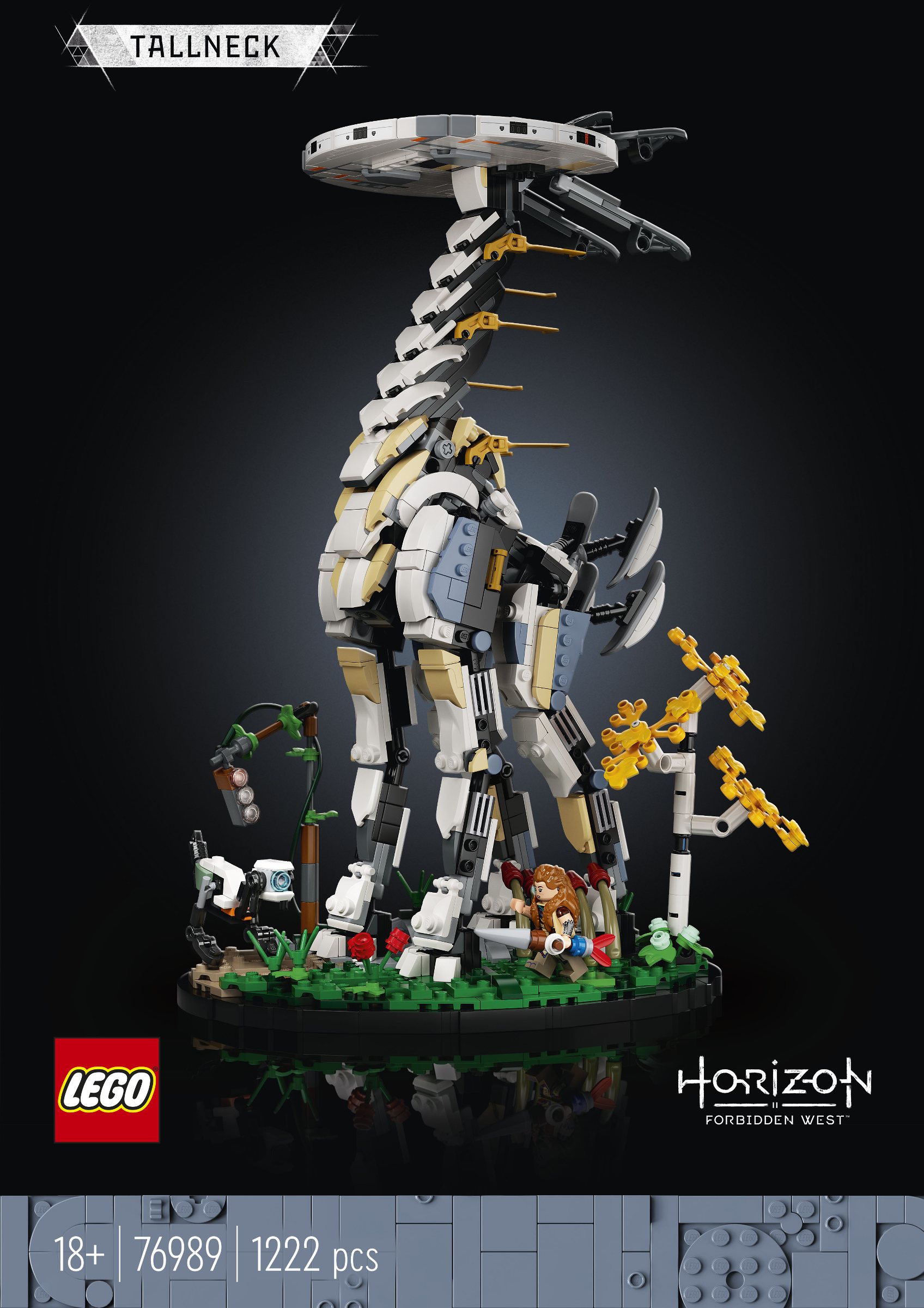 I'm a PC gamer, not a console, but I do play consoles a good amount. Horizon Forbidden West has been pretty appealing, so this is cool! The sequel to the massively popular Horizon Zero Dawn from 2017, the game follows Aloy, a machine hunter, and Tallneck, the giraffe-with-a-disc-as-a-head machine that scans the world and helps Aloy explore. It looks extremely cool. The game itself releases on Friday, 16th February, and it's set to be a monster title. Tallnecks are communication towers that walk around, and if you climb up to the top you can get the map revealed to you. It's a clever game mechanic.
The LEGO set looks great, with the Tallneck on a natural looking landscape, a two legged Watcher, birch tree and rusty stop light. I don't even play the game and it appeals to me! The set will be available from May 1st.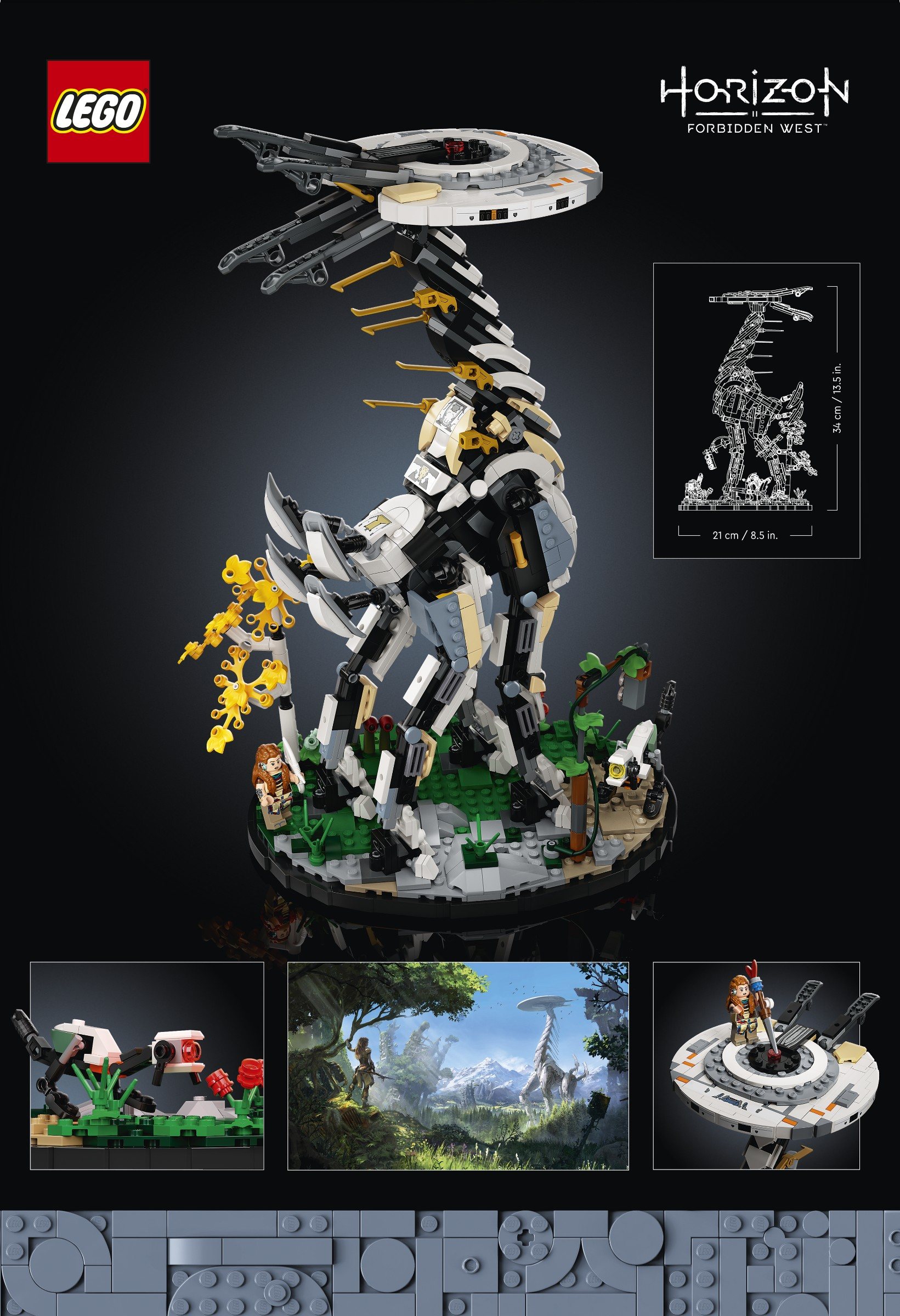 It's shaping up for another fun year of releases! I wonder if there's going to be any more big game titles coming?