The LEGO community is chock full of people building amazing things, and sometimes it's hard to keep up with what's happening. The Builder Spotlight series aims to highlight not only some seriously amazing MOCs, but the builders themselves, and their inspirations! A couple of weeks ago I was able to chat with Handoko, and this week, it's Jared Chan.
Tell me a bit about yourself!
I am Jared from Hong Kong. I am 31 and I am the LUG Ambassador of Legend Bricks. I am an accountant.
How did your love of LEGO come about, and how long have you been a fan?
I got my first sets before I was born, I am not sure if it's a classic space set or a Duplo bucket though 🙂 So I have always been a LEGO fan.
I mainly played with City sets when I was a child, I also built MOCs with my cousins and we had built a big villa.
Did you go through the dreaded Dark Ages, and if so, what brought you out?
I think I got through a grey age. It wasn't very long, just for a few years in late 1990s and early 2000s. During that time I bought very few LEGO products but I still kept an eye on them. You know, it was the time that I am supposed to "grow up" and had to give up on toys. It's a shame that I never bought the Statue of Liberty, Metroliner and Club Car even when I saw them coming out (and again).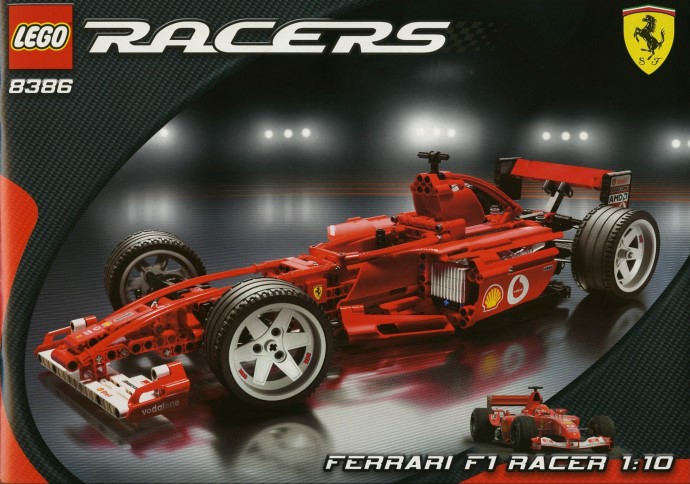 So I would say I didn't leave, but it was the Racers – Ferrari line in 2004 that got me hooked again. It was my first year in university and I had 8386: Ferrari F1 Racer proudly displayed in my dormitory, I tried to collect the entire line as it was really cool back then.
The way I use LEGO bricks changed and I no longer treat them as toys. I regarded them as lifestyle products, say, cool display at home. The idea was reinforced when 10182: Cafe Corner came out in 2007 and I got crazy about modular buildings. Being too impatient to wait for a new release every year, I started doing MOC buildings and that's how I started my MOC life as an adult.
Do you have a favourite LEGO theme or MOC subject matter?
My favourite theme – Creator Expert (great techniques), Star Wars and Superheroes (great figs, and Star Wars has awesome UCS models).
My favourite MOC subject matter – I don't really… I focus on different things at different times, it can be on a technical aspect, say very intricate models; or a theme, say love, Brickheadz and Hong Kong. Once I am satisfied or can't come up with ways of improvement, I move on / revisit later.
I've noticed you have created some beautiful Brickheadz MOCs – are you planning on creating more?
I guess it depends… Maybe more Animal suit guys? I always love having a complete collection!
Where does the inspiration for your MOCs come from?
My inspirations come from my daily life, mostly. I build Hong Kong stuff because I live in Hong Kong; Superheroes stuff because I love the movies; sometimes I build gifts for people that I love. So for Brickheadz… because Brickheadz sets were coming out and we at Legend Bricks thought it was a good idea to host a building competition of that.
What's your build process?
I do my research first. It can be by Google or by site visit. I rarely do sketches unless it's a huge model, but even when I do, they tend to be rough 🙂
I would then pour bricks on my table and start building. I start with the key sections first, stuff that is most important to the model, so that I can make sure the final result would look good.
Do you have a favourite MOC?
My favourite MOCs are –
It's hard to decide… But if I really have to choose one for global audience, I would choose the Central model.
I guess it's easy to tell why I loved "Central, Hong Kong (1:265)". It's a close replica of the most important section in Central, the heart of Hong Kong, during the British colonial period. Most of the structures in the MOC played big roles in Hong Kong. The model covers Hong Kong's former Central Government Offices, the current / former headquarters of Hong Kong's only three note-issuing banks, as well as three of old Hong Kong's key judicial, legislative and religious buildings, which are now declared monuments of the city. I like looking at buildings, and most of the buildings and structures in the MOC vary in architectural style yet they all look fabulous together. I am proud that it got displayed in a museum right in Central.
"Our Public Housing" is something that only locals can truly appreciate. It's a down to earth MOC. In fact, it's a section of one of the first six-storey public housing buildings that the British Hong Kong Government cranked out after fire engulfed the homes of tens of thousands in 1953. Life wasn't easy at that time yet the most amazing, and simple, things happened. This MOC told the lives of the people in 1960s-70s, featuring public area, small local businesses and residential flats.
Some of Jared's other favourite MOCs:
Traditional Candy Box
It's a shop display model that I built for LEGO Hong Kong to tie in with the Year of the Rooster set promotion during Lunar New Year 2017.
Any challenges in building them?
The research part is the usually the most challenging.
The Public Housing building still exists today, but it's been converted into a YMCA hostel and everything has changed in the past decades. I searched newspaper and other articles to dig up stories of the time.
As for Central, Hong Kong (1:265), most of the buildings are off limits to the general public and they don't have the structural archives generally available, the most difficult part was to get all the details in there, as accurately as possible just by pictures and site visits.
How long did it take to build?
Our Public Housing – around 2 months
Central, Hong Kong (1:265) – around 3 months
How many elements are there?
I didn't count… But I guess:
Our Public Housing – approximately 6,000 pieces
Central, Hong Kong (1:265) – approximately 120,000 pieces
What are you working on next?
A MOC that I will build together with two fellow AFOLs for the LEGO booth at ACGHK 2017 (it's something like ComicCon to be held in late July in HK), but sorry that I can't reveal what it is right now 🙂
How can we keep up to date with what you're working on and what you've done?
Check out my Facebook page:
www.facebook.com/jaredcreation/
Any advice for fellow LEGO fans?
Don't be intimidated by the thought of building your own creation, it's not that hard, all you need to do is to take the first step – pour some random bricks out and start building what interests you, in time you will be able to do it!
Thanks very much for your time, Jared, and all the best with your future MOCs! I can't wait to see what your ACGHK 2017 MOC will be. In the mean time, check out Jared's work on Facebook, and also on Flickr.