It's about time for another Builder Spotlight! The LEGO community is full of people doing amazing things with LEGO, and it's really hard to keep up with it all. The Builder Spotlight series aims to highlight not only some seriously amazing MOCs, but the builders themselves, and their inspirations! It's been a while since we chatted, but I was able to ask some questions of Patrick Massey, also known as MassEditor.
Tell me a bit about yourself! 
My name is Patrick Massey, I'm 30 and a member of the Arkansas LEGO Users Group (ArkLUG). Born in Germany, lived in Canada and now make my home in the rural wilds of Southwest Arkansas.
How did your love of LEGO come about, and how long have you been a fan?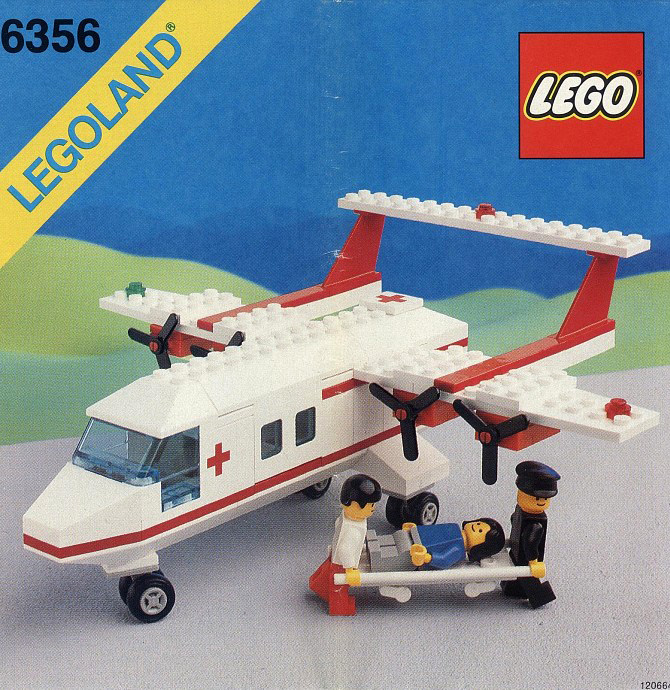 My love for LEGO goes back to my very earliest memory – my parents bought me set 6356 Med-Star Rescue Plane when I was just two years old (much earlier than the suggested build age!). I still have the set too! I continued building casually as a kid and through my teenage years.
Did you go through the dreaded Dark Ages, and if so, what brought you out?
I did go through the dreaded Dark Ages during my time at college (I bought a couple of Star Wars sets in college and built and rebuilt them many times!). I finally left the Dark Ages in 2013 when my wife bought me Red Bricks Bounty for Christmas. It's a purchase she's regretted ever since! I joined the online community in 2014 and haven't left since.
Do you have a favourite LEGO theme or MOC subject matter?
The castle/historical genre is definitely my forte, but some of my all time favourite creations from other builders are in the space theme. I've only built a few space-related MOCs but I hope to change that in the months and years to come!
Do you have a favourite MOC (of your own)?
My favourite MOC will be the one I'm working on now, if I ever finish it! I think my 2015 creation, Al Amarj Island, was my peak so far.
There were some challenging elements of the build, especially the overhanging rockwork and creating a 360 degree build on that scale. Not sure how many elements, but I would guess around 40,000.
Any favourites from other builders?
Picking a favourite from other builders is tough, there are so many! My top favourite builders include Jonas Wide, Marco den Besten and Cesar Soares. They were very influential on my own style of building in the castle genre.
A couple of my all time favourite builds are Jonas Wide's Streets of Barqa and the Syrius by W. Navarre.
The Streets of Barqa was especially inspirational for me and motivated me into building more in the Middle Eastern style.
Do you work with a standard build process? 
I go about each MOC a little differently. Sometimes I base my MOCs on pictures I've seen online or from other sources, other times I build something completely from scratch. I typically however start with something small, such as a doorway, a set of stairs or a small bit of terrain, and then continue by building what I imagine would be around that particular feature. It's like putting together a puzzle based on a single piece.
If you have a good feeling of where a puzzle piece should go and what it depicts, then you don't necessarily need to see the entire image to put the rest of the pieces together. It's enjoyable for me to build with only a very loose plan because I can actually surprise myself with the way a particular build turns out. It can also lead to trouble when I'm half way through a creation and realize I could have added another feature or built a section a little more creatively, but I'm not afraid of tearing apart an unfinished creation and redoing a lot of work. I like the process of building without a clear plan in my head, because the creation kind of comes to life on its own that way and I never really know how it will end up looking until it's finished. To me, building to from a rigid plan or blueprint can lead to frustration and a failure to meet one's own expectations.
I also like to focus on the basics, such as colour and composition. I love the extremely detailed creations of master builders like Cesar Soares and Luke Watkins Hutchinson, but I'm just not that good. Most of my builds really aren't that complex, but by focusing on the use of colour and using proper composition and foreground/background elements to create the right dimension, I'm able to build MOCs that are nonetheless eye catching and aesthetically pleasing.
What are you working on next?
I'm currently working on my largest and perhaps best creation yet. Hopefully, it will be ready for Brick Fiesta in Dallas, Texas. This will be my very first LEGO convention so I'm trying to get some of my best work together. I'd tell you more, but I don't want to spoil anything!
BB: Brick Fiesta in Dallas has come and gone, so now we get to see what Patrick was working on – the Abbey of St. Delyn! Sorry Patrick, I had hoped to get this article done before the show…
How can we keep up to date with what you're working on and what you've done?
I'm most active these days on Flickr, though you can occasionally see me posting and clowning around on Eurobricks.com, usually in the Guilds of Historica subforum. I also contribute to The Brothers Brick, which has been tremendous fun and has taught me much about how others enjoy and excel in this hobby.
Any advice for fellow LEGO fans?
Unless you have an unlimited LEGO budget and building space, my first piece of advice to builders is to not get overly attached to your creations. I keep very few of my MOCs for very long – in fact, most end up in the sort bin the same day I photograph them. Many of my MOC ideas come while I'm building something else, so when I finish a particular MOC, I'm usually ready to take it apart and get to the next one.
To me, that's why it's important to learn how to take decent photographs of your creations. If you can't keep a MOC together, a nice photo will certainly do for posterity. There are plenty of helpful tutorials out there (we have a really good one on the TBB website) and it's honestly not difficult. I have an indoor photography set up, but I prefer to take most MOC photos outside on a cloudy day – nothing beats the lighting of a cloudy day. A simple white background, a half-decent camera and a tripod is all you really need to take first-class photos of your creations. It is certainly the case that a bad photo can make a good MOC look horrible, and vice versa.
Others might disagree, but I also think it's vital to have some kind of organized storage system for you elements. I like knowing exactly where to find a certain piece in a certain colour. By organizing your LEGO, and knowing what you have to work with, you can better avoid the frustration of starting a MOC only to hit pause because you don't have all the parts you need.
Other than that, I would recommend new builders to join collaborative building groups like Guilds of Historica, Brethren of the Brick Seas or Andromeda's Gates, which are all on Eurobricks and fun ways to cut your teeth against really good builders.
Thanks so much for your time Patrick! It's been a blast getting to know you. I'd highly recommend checking out Patrick's back catalogue on Flickr, and keep supporting these amazing LEGO artists!