Last week, San Diego Comic-Con was happening, and as usual, there were some exclusive minifigures that were released, just for those lucky enough to be able to attend (and wait in line and hope, but I digress). For the rest of us, which is a heck of a lot of people, we can just watch and see these rare minifigures just pass us by.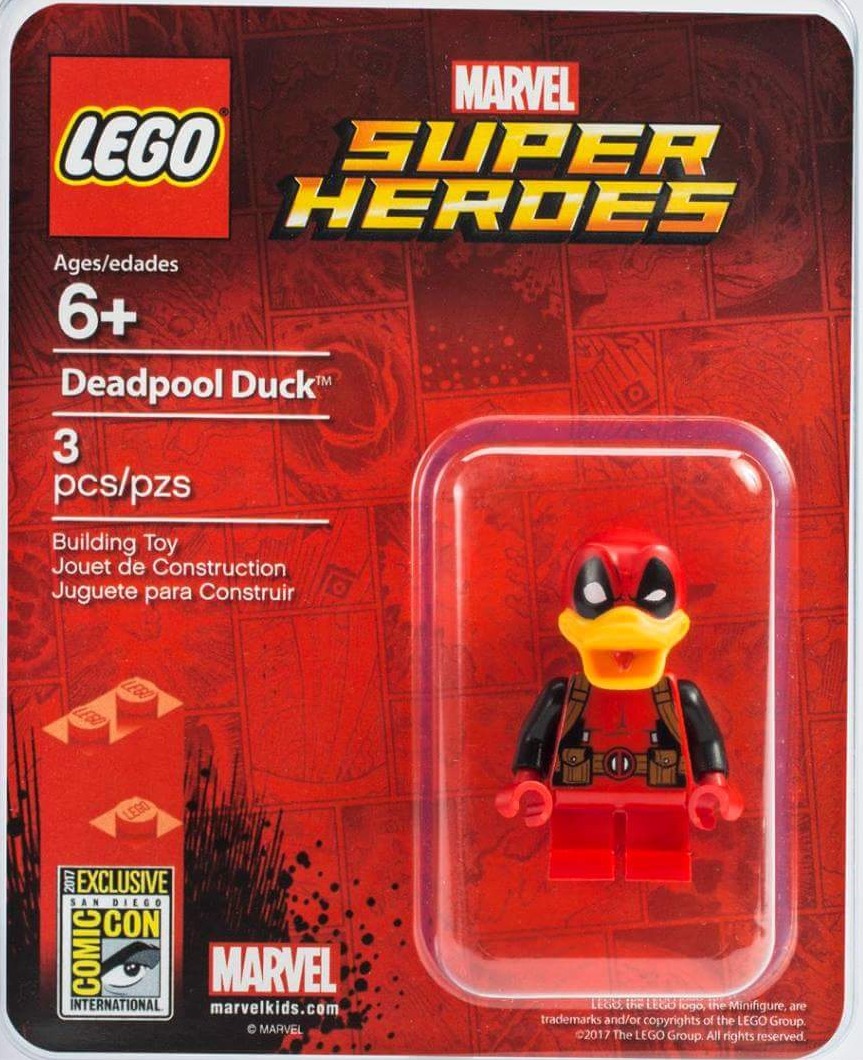 One of those minifigures was this – Deadpool Duck. It was released to celebrate the new Marvel comic series released this year, combining Deadpool with Howard the Duck, the relatively little known master of Quack Fu. I'd personally love to have one of these, but as with all SDCC Exclusives, the market price is astronomical – one recently went for US $338.00! That's a whole galaxy out of my price range, and I reckon a fair few other people's as well.
Luckily for us, Amy Lau has come up with an alternative. She recently posted something on the Facebook page of my LUG, the Perth LEGO Users Group, and it's fantastic! It's brilliantly clever, and looks spot on. I'd be proud to have one of these minifigures in my collection. It's in the form of a four panel comic, so have a read below.
Donald: "Hey Honey! The new Spider-Man movie is totally awesome! Could you sew me a costume for that pleassssseeee?!"
Daisy: "Ok, let's see…"
*Sewing machine at full blast*
Donald: "Daisy! I said Spider-Man! What did you sew me a Deadpool costume for?"
Daisy: "Well darling, ain't they just the same? Plus, you didn't take me to the movie anyway!"
How good is that! I love how the mask fits perfectly on Donald's head. The detail is so intricate!
Are you hoping to get a Deadpool Duck? Were you lucky enough to get to SDCC? Let me know below.