We're back! I've had an unexpected hiatus from the site due to lots going on at work and home, but a month has gone by and it's time to get back into it. I've missed a bit!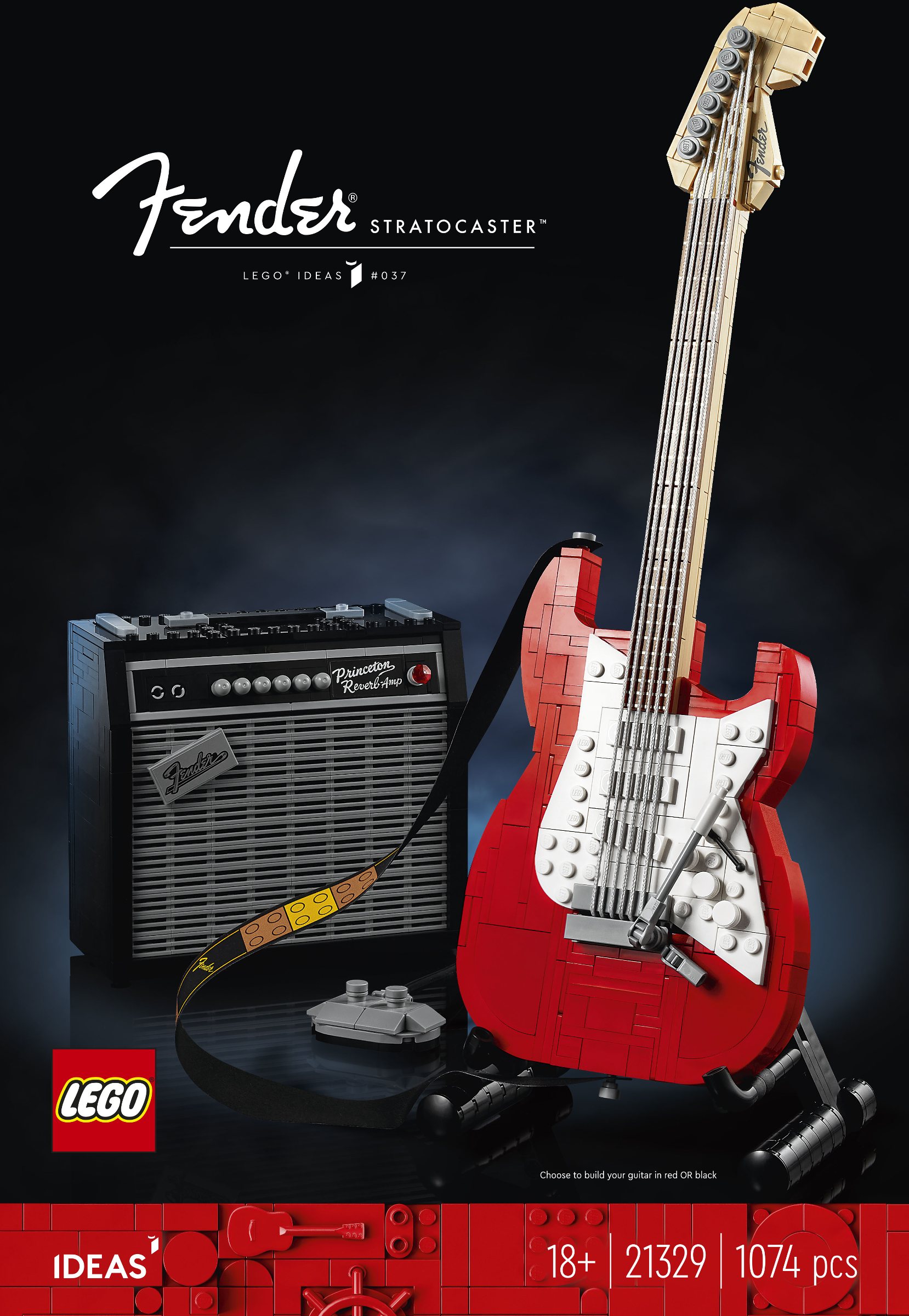 The biggest news so far is the official reveal of LEGO Ideas 21329 Fender Stratocaster. This build looks brilliant! I don't play guitar (although I've tried to learn briefly), but as a music fan this one speaks to me. It'll retail for AU $159.99 (US $99) and will be available from October 1st at LEGO.com.
I love that it's a larger build (but not too large), and it's not just the guitar, but the amp, pedals and a stand too. There's even strings and an awesome looking shoulder strap, and a well placed red guitar in the strip at the bottom of the box. Very cool. I'm writing this 30 minutes after reveal, after a very busy few days, so I'll leave you with these other excellent articles from just as excellent Aussie websites.
Jay's Brick Blog: Rock with the LEGO 21329 Ideas Fender Stratocaster
LEGO are on to yet another winner here, and I'm placing this one squarely in the "must-buy" category for 2022 LEGO sets.
The Rambling Brick: Tune up and turn your amp up to 11 as the LEGO Group reveals the new LEGO Ideas Fender Stratocaster set.
The Fender Stratocaster is an iconic instrument, and will appeal to a new group of latent AFOLs, waiting for a set that will bring them back to their childhood love.
Bricking Around: Official details of LEGO Ideas Fender Stratocaster
This set originated as a LEGO Ideas competition entry but LEGO liked it so much they decided to release it as an actual set and I am glad they did. This thing looks incredible.
Bricking Around will also have a review of the set available soon, so keep an eye out for that. I'm looking forward to getting my hands on it!
Ok that's it! It's good to be back.