As many of you may know, I'm a Children's Librarian by day, at the public library in Fremantle, WA. I'm super lucky because I even get to play with LEGO at work – it's not just when I'm at home. Yesterday was one of those days.
To celebrate Dinosaur Month in Fremantle, I've set up a series of LEGO workshops, centred around the new 21320 Dinosaur Fossils set from LEGO Ideas.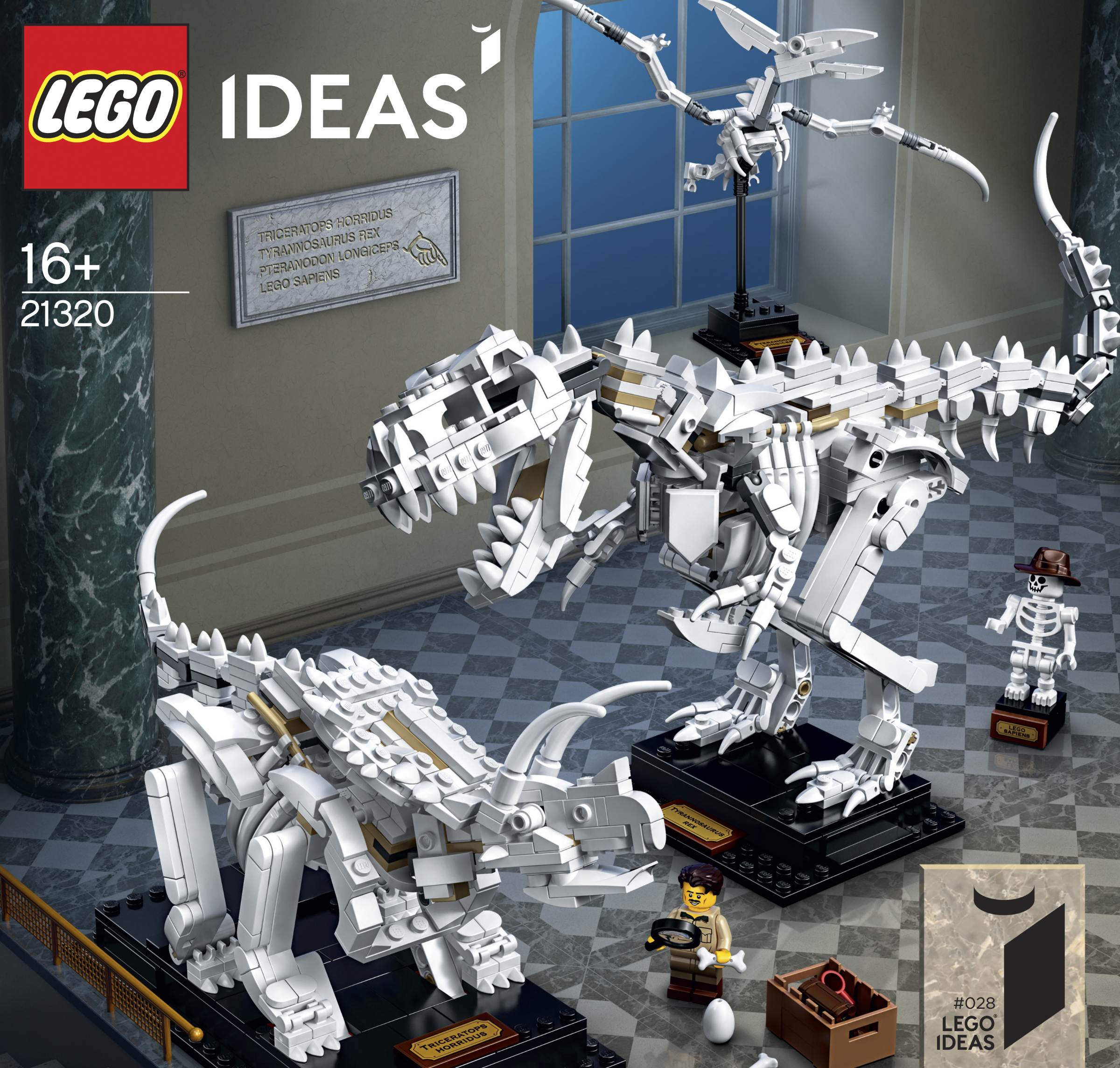 It all comes from an activity I saw posted on the LEGO Ambassador Network, from a fellow Recognised LEGO Fan Media site called Mocozone. They ran an online rebuild competition (you'll need to translate it) to see who could build the best alternate dinosaur fossil. I loved the idea, and thought I'd do the same, but in a workshop with some kids!
After building a pretty awesome brachiosaurus from a couple of images in the LAN, I bought a few copies of the set, and working in pairs, the kids got stuck in. So, this is part one of a three part series exploring what the kids built. Yesterday was a heap of fun, and I'm really excited to see what happens next. The sessions are all booked out, so I'm expecting some fun over the next couple of weeks!
The start of the two-hour workshop was a warm-up – with the parts from the set in front of them, they needed to build their name, using interesting techniques. This was so they could see what was in the set, and what could be done with it. Here's all the entries, with a bonus one from a Mum! Some finished, others didn't.
These were all brilliant! The kids ranged in age from 8 to 10 and had some skills! The use of curved 1×2 plates in Ben's B, the tail elements in Finley and Minnie's names, and the Technic angled beams in Kade's K and Georgia were all very clever. This got them warmed up, and ready to tackle the dinosaurs.
We explored some of the dinosaurs from the Chinese RLFM competition (check out the photos above), and then they had a bit under an hour to build their own, either real or imaginary. Here's what they came up with.
Pterodactyl (Finley)
With a big jaw and large wings, this model was precariously balanced, but looked fantastic! It took some engineering to get this holding just right.
Kadeosaurus (Kade)
Kade wanted to make his own dinosaur, so he went with the fearsome Kadeosaurus. Apparently this dinosaur was a bit smaller in real life, and ate spaghetti! It was great to see Kade using some of the anchoring techniques used in 21320 for the feet. Well done Kade!
Velociraptor (Minnie & Ben)
What a head on this raptor! Unfortunately it was rather heavy at the front end, so he needed his arms to hold himself up, but the overall shape was fantastic – the legs in particular were spot on.
Microraptor (Georgia & Samuel)
The microraptor was a flightless raptor that had wings and very long arms. This one used some unique techniques for the tail, and while the head was a little on the small side, it was still a great representation of the real thing.
Amazing stuff! Have you attempted to build your own dinosaur fossil using only the parts from 21320 Dinosaur Fossils? Get in touch and I'll feature your own dinosaur on the site! Stay tuned for next week's installment in the series.