Whoa baby. This is quite possibly the most exciting set I've ever seen. 71374 Nintendo Entertainment System. LEGO has done a NES!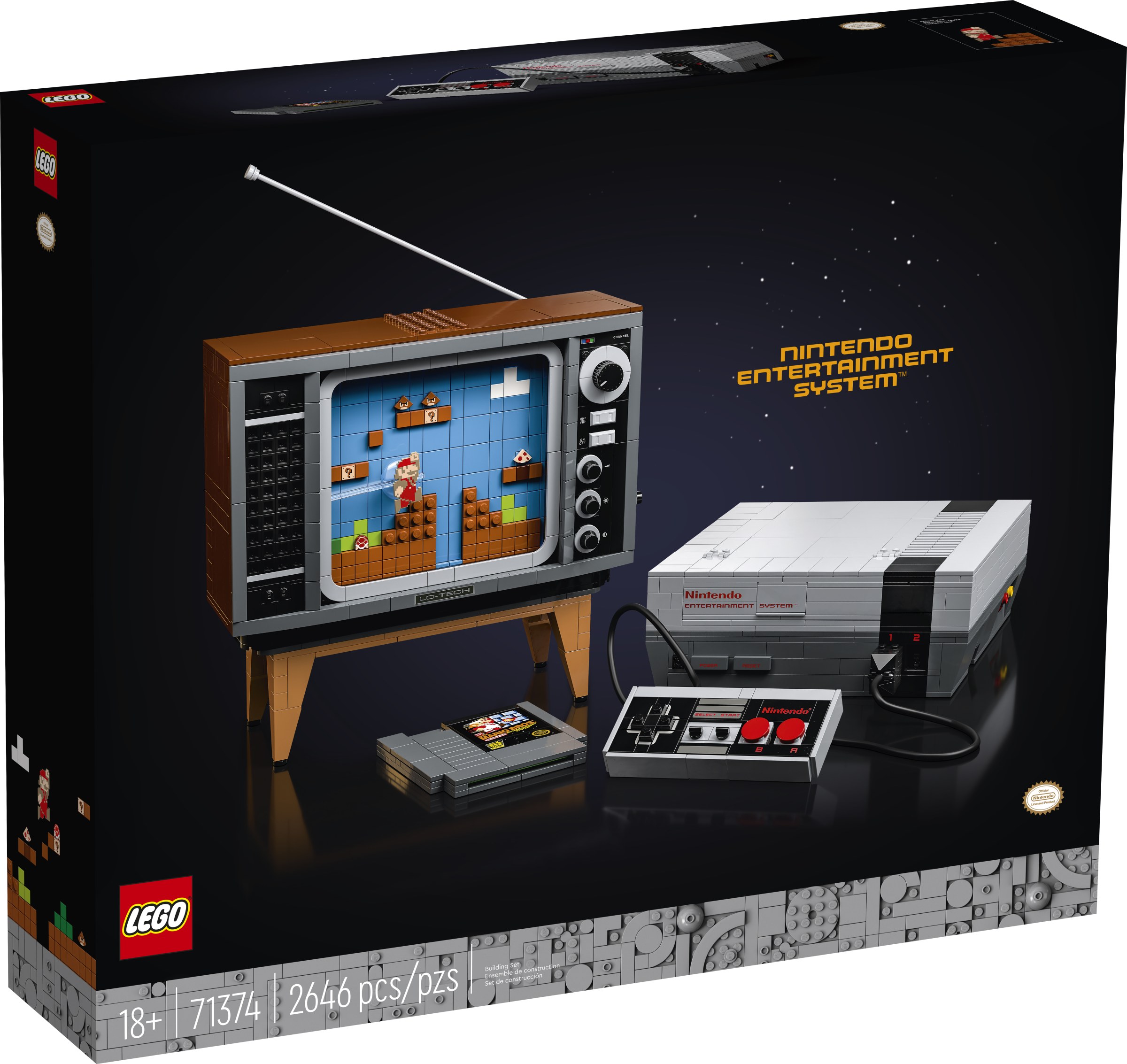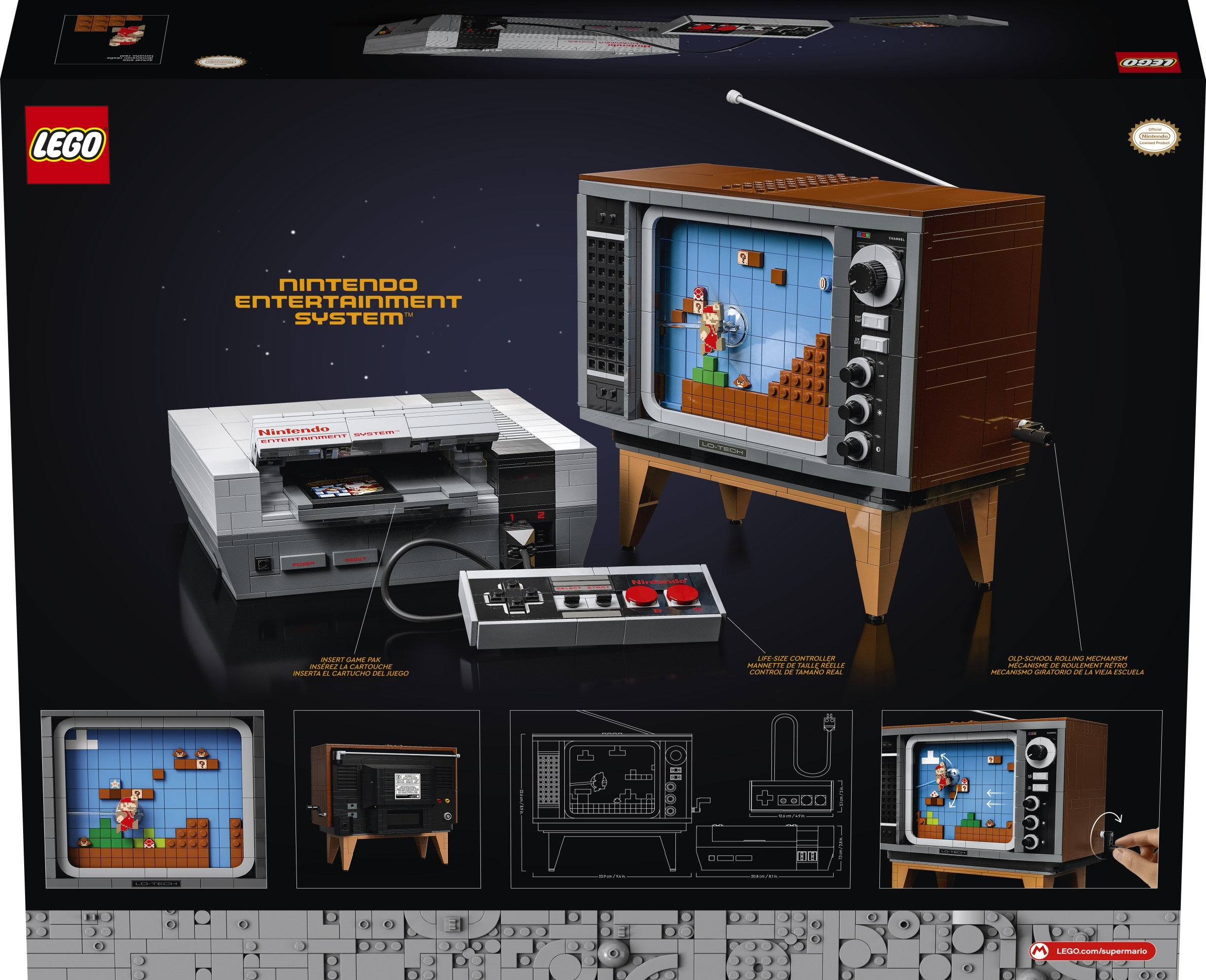 Weighing in at 2,646 pieces, costing US $229.99 / DE €229.99 / UK £209.99 / AU $349.99, it'll be available from August 1st. Oh man, I'm excited.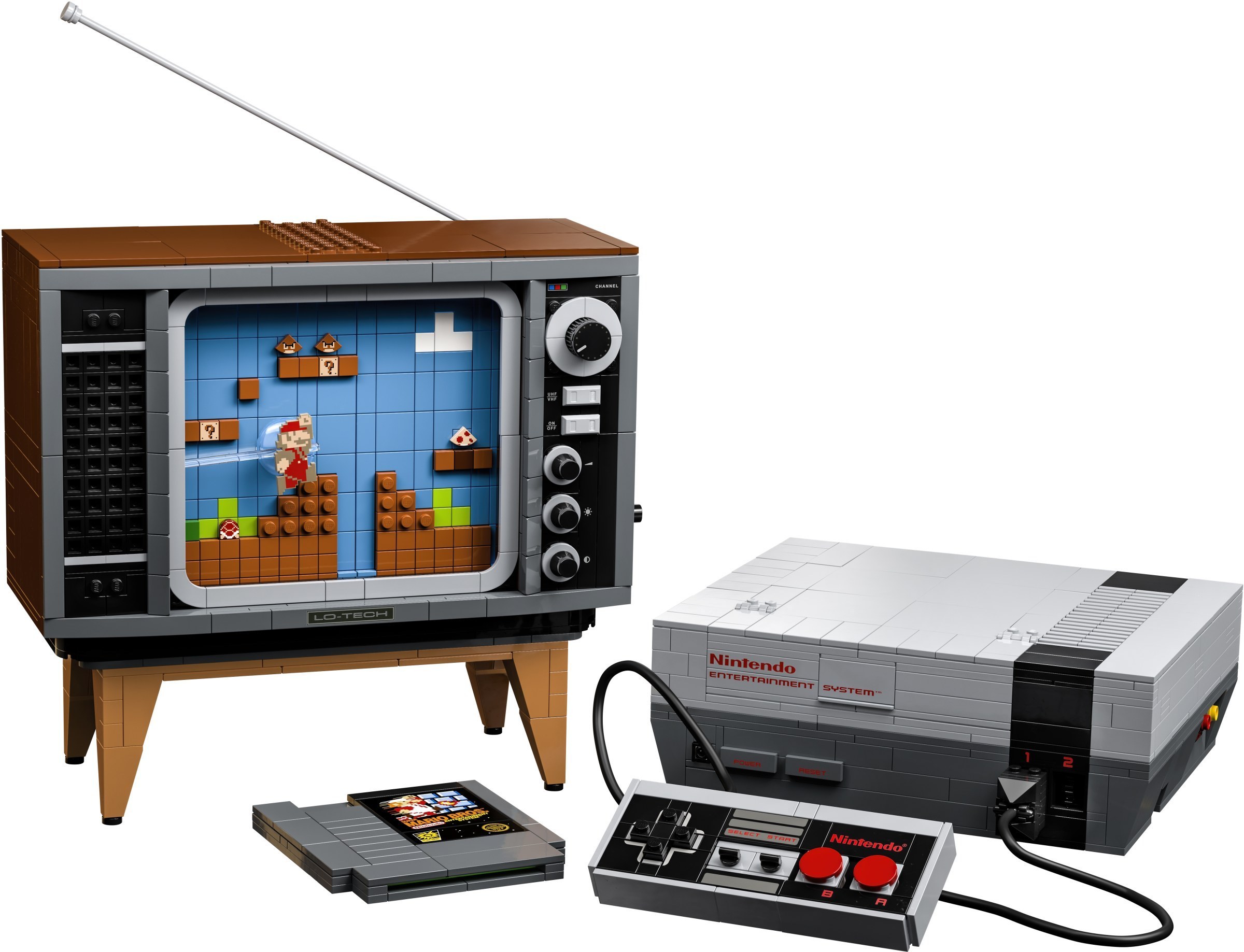 Featuring a completely brick built (and pretty much to scale) NES, Game Pak, controller, cable, TV and so much more, this will be a set for the ages.
This is insanely cool. Check out the video below to see it all in action!
Not only does it look amazing built, but the Game Pak can be loaded, and the TV scrolls and the new 8 bit Mario tile moves? This is something really special.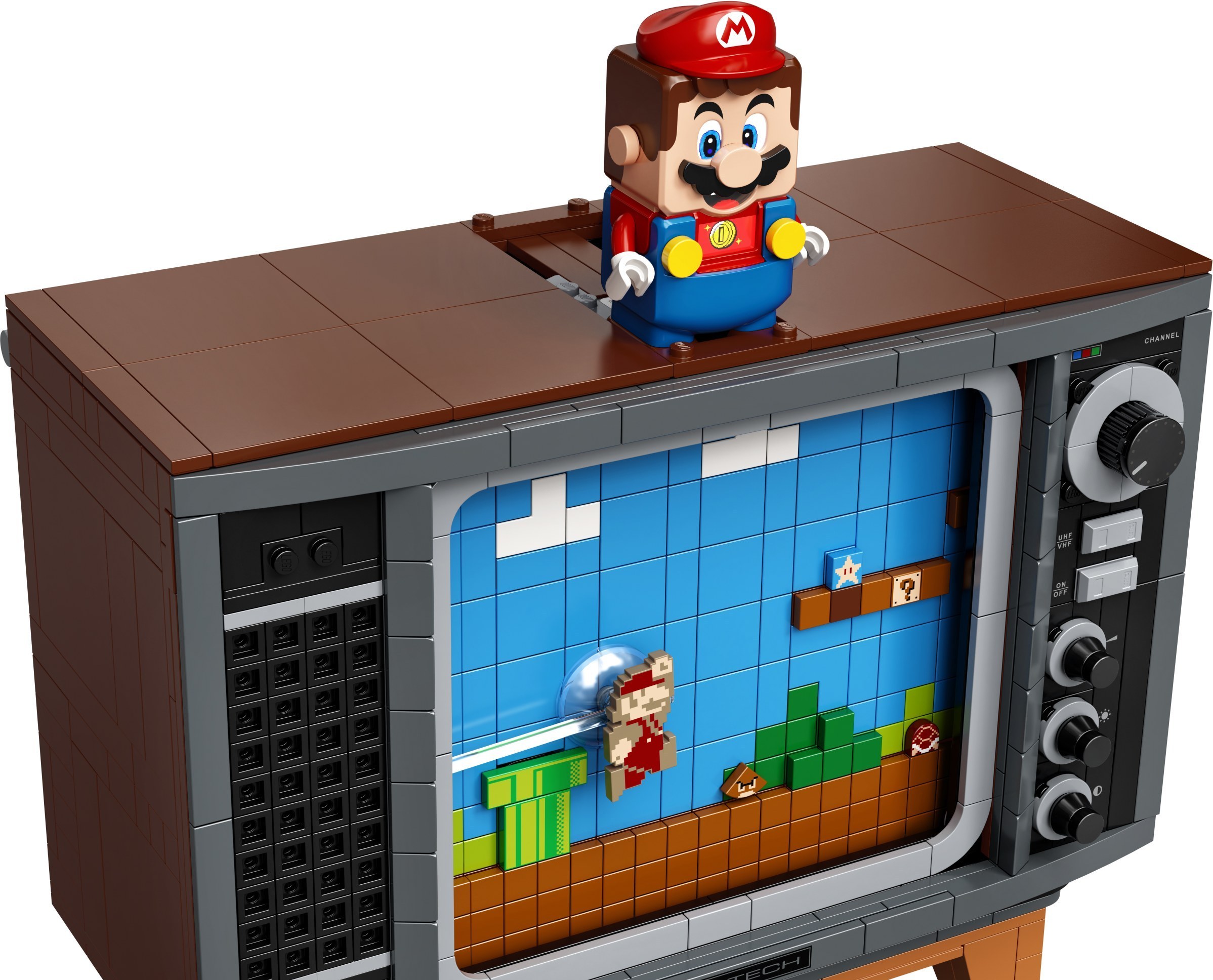 Plus, connect up a Mario Brick from the recently announced Super Mario line and the sounds match too.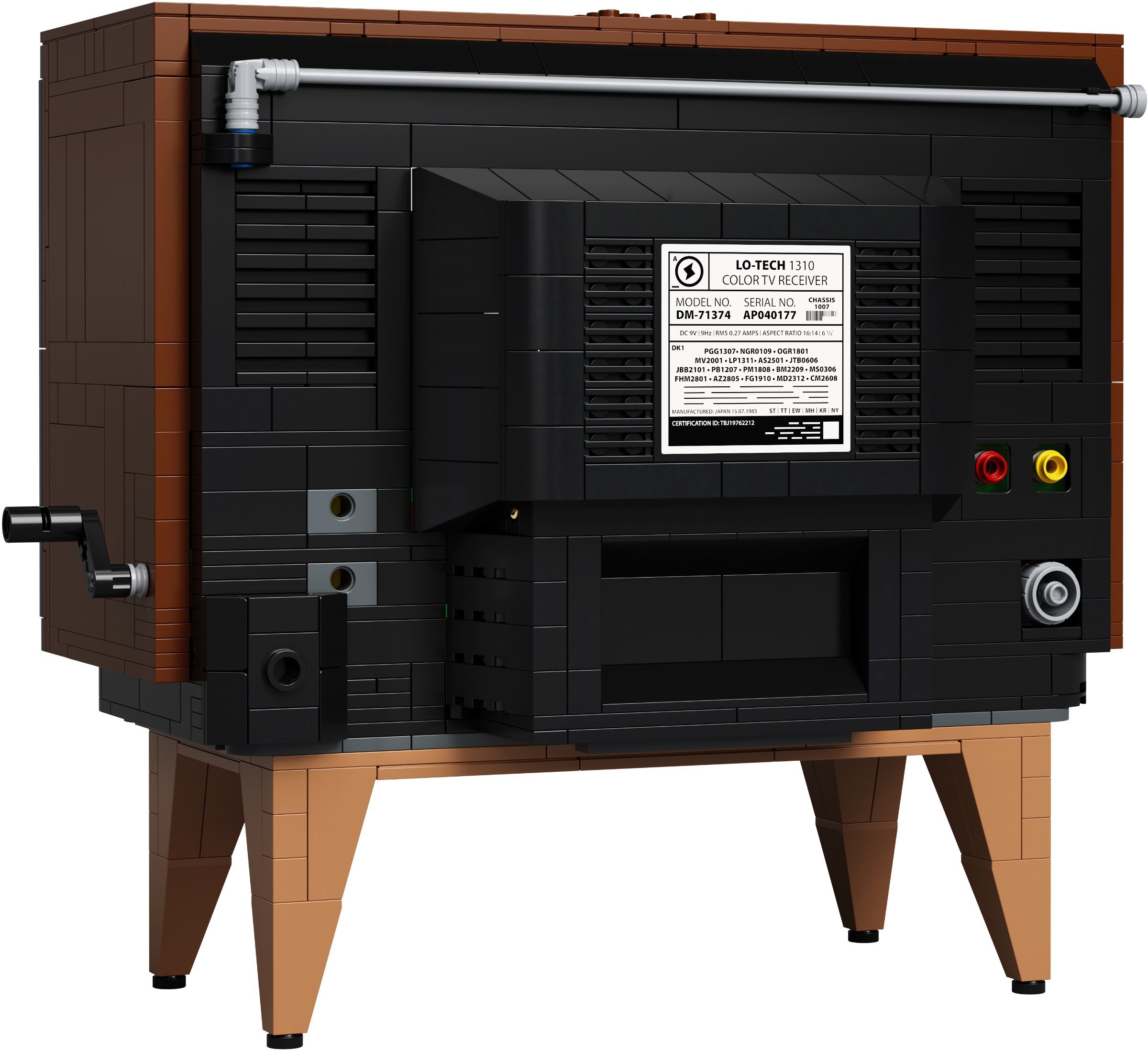 Even the back of the TV looks incredibly presentable! This set is going to absolutely fly off the shelves.
Check out more images below, as well as the press release. I cannot wait to get my hands on this set.
Do you love video games? Did you play Super Mario Bros.™ back in the day? Or do you just enjoy a hands-on, creative activity in your spare time? If so, this nostalgic LEGO® Nintendo Entertainment System™ (71374) model kit is perfect for you.

Authentic and interactive
The brick-built NES is packed with realistic details, including an opening slot for the Game Pak with a locking function and a controller with a connecting cable and plug. The console comes with a buildable retro TV, featuring a flat 8-bit Mario figure on the scrolling screen, plus an action brick to scan with LEGO® Mario™ (figure not included; find in the LEGO® Super Mario™ Starter Course set – 71360) so he reacts to the on-screen enemies, obstacles and power-ups just like in the Super Mario Bros. game.

Creative fun
This unique set is part of an inspiring collection of LEGO building sets for adults that make fabulous gifts for yourself and hobbyist friends who enjoy DIY challenges and proudly displaying their creations.
– Trigger nostalgic memories as you build this wonderfully detailed LEGO® brick Nintendo Entertainment System™ (71374) and interactive, 1980s-style television displaying the classic Super Mario Bros.™ game.
– The TV has a handle-operated scrolling screen and if you scan the action brick by placing LEGO® Mario™ (figure not included) in the slot on top, he will react to the on-screen enemies, obstacles and power-ups.
– Authentic details of the NES console are recreated in LEGO® style, including a controller and an opening slot for the buildable Game Pak with a realistic locking function to delight Super Mario Bros.™ fans.
– Whether you were an NES gamer back in the day, a fan of retro stuff, or are just looking for an immersive, fun, creative DIY project to leave you feeling revitalized, this 2,646-piece model building kit is ideal for you.
– The buildable TV measures over 8" (22.5cm) high, 9" (23.5cm) wide and 6" (16cm) deep, and alongside the NES model makes a cool display item for your home or office. It also makes the best LEGO® gift for gamer friends.
– No batteries required – combine this playset with the LEGO® Mario™ figure in the LEGO® Super Mario™ Adventures with Mario Starter Course (71360) to activate the TV's interactive features.
– Easy-to-follow instructions help you to build with confidence, even if you are a LEGO® newcomer. Also included is an illustrated booklet about the creation of the Nintendo Entertainment System™ and classic NES games.
– This highly collectible building set for adults is part of a range of inspirational LEGO® model kits designed for you, the discerning hobbyist, as you look for your next immersive DIY project.
– LEGO® building bricks meet the highest industry standards, which ensures they are consistent, compatible and connect and pull apart easily every time – it's been that way since 1958.
– LEGO® bricks and pieces are dropped, crushed, twisted, heated and rigorously analysed to ensure that this unique LEGO building set satisfies the highest safety and quality standards.