Thanks to Jay's Brick Blog we've got the official reveal of the 2022 CNY sets, from the China International Import Expo (CIEE) in Shanghai. They're 80108 Lunar New Year Traditions & 80109 Lunar New Year Ice Festival, celebrating the Year of the Tiger.
These sets are always brilliant to build and full of stunning detail, so I'm pretty excited! They'll be released on Christmas Day, 25 December, 2021 for China and Asia Pacific, with everyone else globally getting access to them on 1 January, 2022. Let's take a look!
80108 Lunar New Year Traditions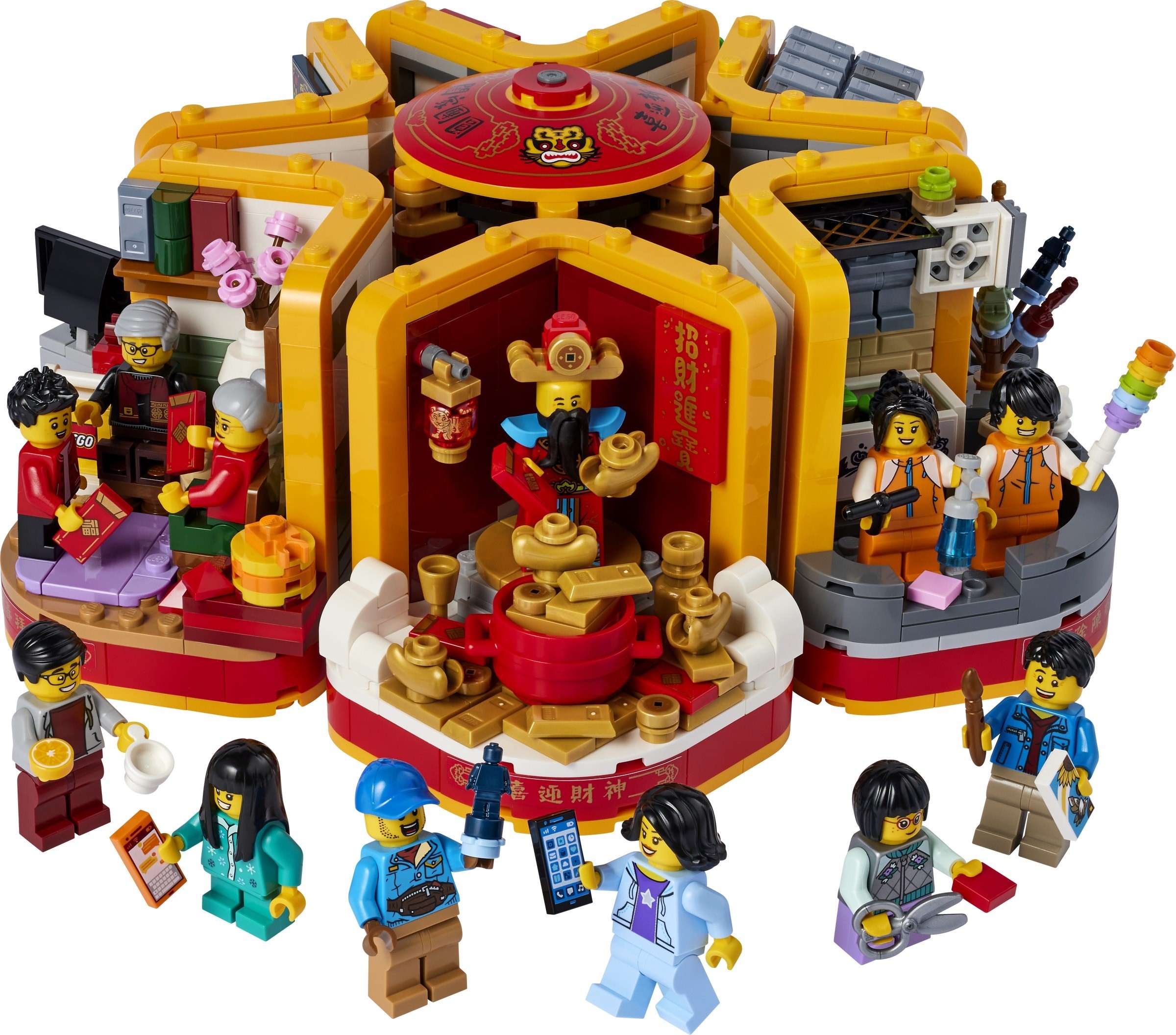 Focusing on six different vignettes, this is a really unique way of doing a set. They can be stacked, or placed together carousel style. They're all based on different Chinese New Year traditions, and the detail and colours in them are excellent, with 12 minifigures included as well. Check Jay's article for an explanation of the tiers.
80109 Lunar New Year Ice Festival
This one looks really cool (sorry, had to), with some incredible and unique details. First up, there's the Tiger guy minifigure, to celebrate the Year of the Tiger! He looks so good!
The set is an ice-rink, and the big opalescent tiles for the ice are really something else! What a part! These are going to be insanely popular. The transparent blue ice carving is very striking, and the face cutout photo opportunity thing (whatever you call it) of the tigers is really cool. What a set! I'm looking forward to reviewing these ones.
Check out Jay's article for more photos.