As many of you will probably gather by now, I'm a Children's Librarian, a big fan of LEGO, and a big fan of books. When the last two are combined, I get quite excited! There's been the pop-up book project created by Grant Davis and Jason Allemann (now in review on LEGO Ideas), and my expanded version, as well as The Brothers Grimm by Markus Rollbuhler, and let's not forget the Bricktown Public Library by Brick Queen.
Here's a new one from LEGO Ideas – The Legend of Anendra by Malin Kylinger.
It's stunning! I love the structure of the book and the brick lettering and gold trim. The way the beautifully crafted sea serpent pops out of the page, with the detailing of the splashes in the water is amazing! I'm in awe of this creation, and it must be big, given the size of the minifigures. It looks fantastic – why not go and support it?
Something else that piqued my interest was a promotional set that's available in Germany and the UK in June.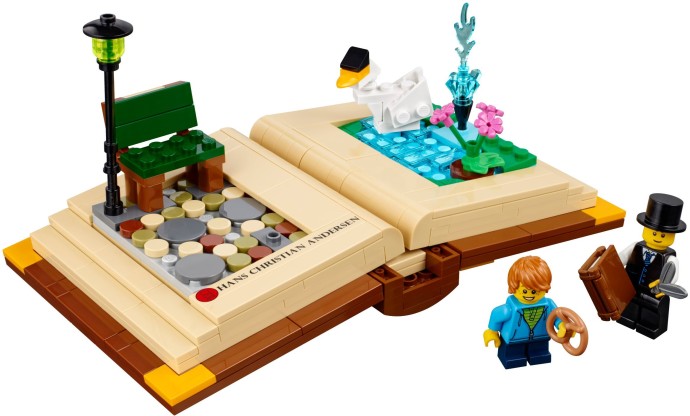 40291 Creative Personalities shows Hans Christian Andersen writing The Ugly Duckling. It's set on a beautifully and simply crafted book, although I'm intrigued about how it goes together! If you're in Germany or the UK and purchase over €65 or £65 of LEGO from the 4th to the 24th of June, you'll find out!
I've just found out it's also available in the US as 40291 Creative Storybook, with any purchase over US $99 in June.
I really hope it's available here, otherwise I'm going to have to wait until the instructions become available. Either way, I love the idea and I'm tempted to try some versions myself. For a promotional giveaway, it's one of the best I've seen.